This store requires javascript to be enabled for some features to work correctly.
Custom projects typically take between 6 and 10 weeks for completion, depending on the complexity of the project.
Custom Design
We love collaborating with clients to design the jewellery of their dreams. Custom design is a fun and exciting experience, and we are here to make every step of the process easy and enjoyable. If you are looking to create your own one-of-a-kind heirloom and would like to learn more, please find an overview of our process below and contact us to get started.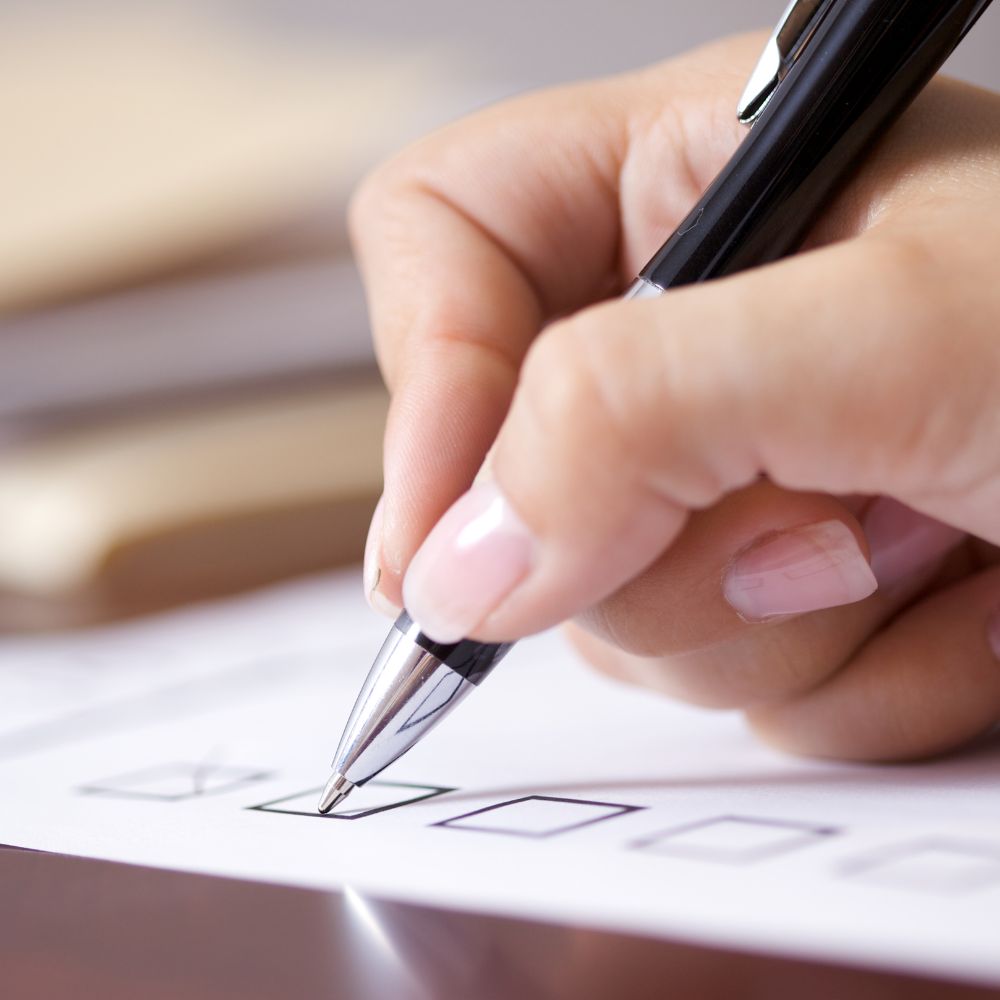 One: Share Your Vision
When you are ready to begin your custom journey, please contact us to schedule a complimentary consultation where we get to know you and what you are looking to create together. During this chat we will discuss your inspirations, your must-haves, the gemstones you are interested in, as well as your budget and timeline. 
Two: Initial Design and Sourcing 
Once we have established the specifications of your custom project, we are ready to begin the designing and sourcing phase. This involves preliminary design sketches based on your vision (typically 2 to 3 options) and sourcing your dream stone. In order to begin this process, we require a non-refundable $350+tax deposit which will go directly towards the cost of your finished piece.
Three: Dream Stone Selection 
Your curated gemstone selection will typically include 2-3 responsibly sourced stones from our trusted partners and will be tailored to your specific requests. The stones will be shared and reviewed alongside preliminary design sketches. Once you have selected your dream stone, we require a deposit for 50% of the estimated total cost of your custom piece or full payment of the stone if it is $3000 or above. In order to secure your dream stone, we request that this payment be arranged within 5 days of viewing.
Four: Final Design Approval 
Once you have chosen your design, it will be refined (if required) and digitally rendered for approval. This is the final stage before moving on to production where we will make your custom design in gold or platinum.
Five: Production 
Now it is time to relax and let us take care of making your dream a reality. A custom model of your design will be cast into the metal of your choice, meticulously hand-finished and masterfully set with your selected stone(s). All of this craftsmanship is performed in Toronto.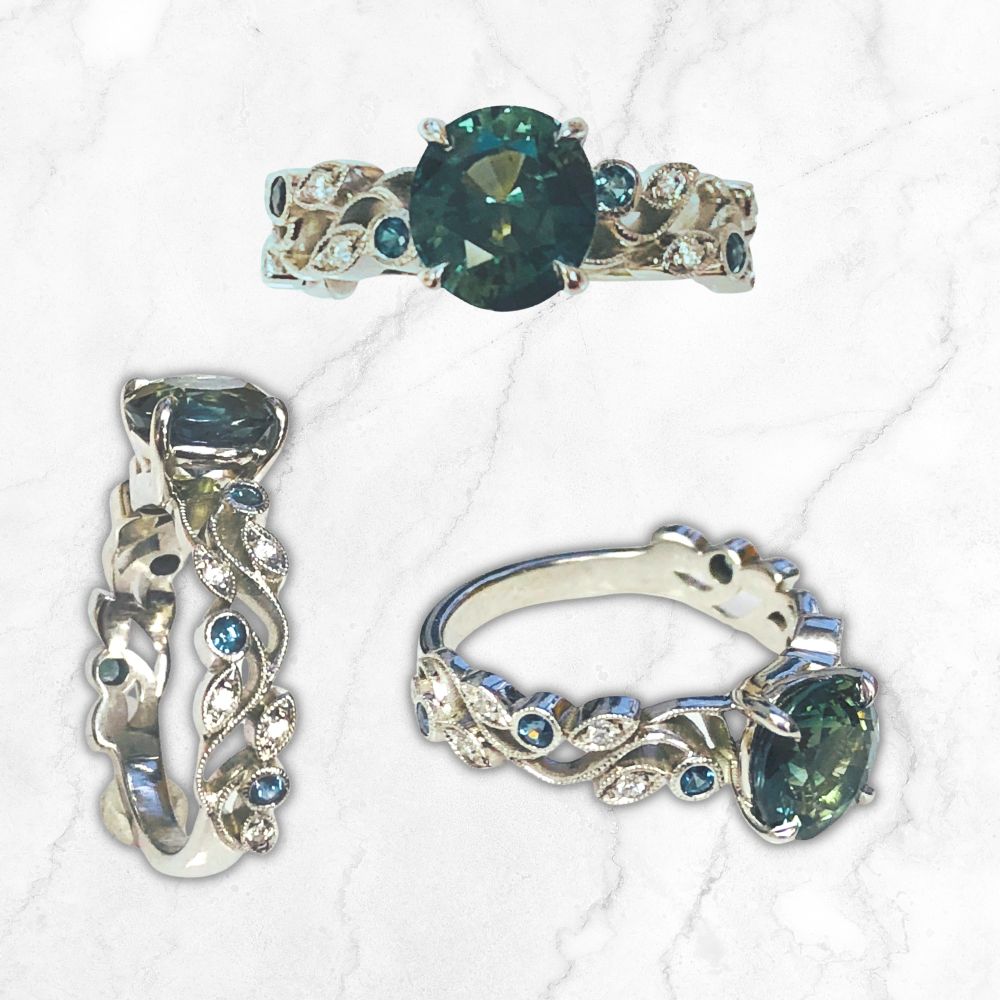 Six: Completion 
We will reach out to you and let you know as soon as your custom creation is complete. At this stage, the remaining balance is required to be paid in full.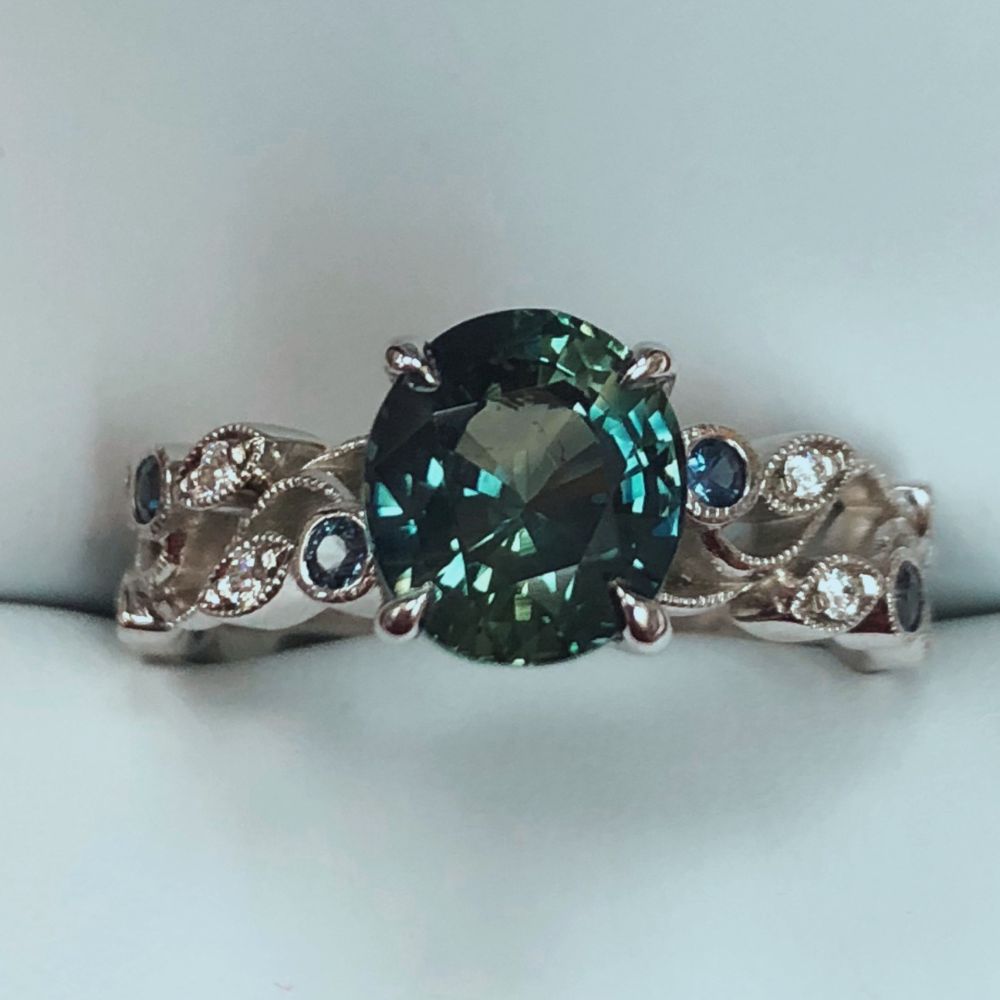 Seven: Enjoy 
Your custom heirloom is ready to be picked up or securely shipped directly to you to be enjoyed for a lifetime and generations to come. 
Send Us a Message with Your Custom Design Request Below
Proud member of